Managing a mental condition with medication is never an exact science. Although one may wish for the 'magic bullet' cure, psychopharmacology involves rigorous and ongoing management of medications, to ensure lasting symptom remission. As a board certified psychiatrist I have helped patients overcome life-challenging disorders. To understand more about my treatments book a consultation below.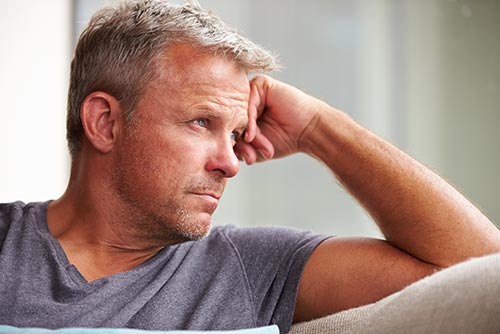 The right solution for you?
Psychotherapy alone can be effective for many situations.
However, if you suffer from debilitating depression, anxiety, attention, obsessional, eating or impulse-related disorders, that is interfering with your functioning, medication may be indicated.
As a result, this will be a decision made after full consultation and assessment and made with caution.
As a certified NYC Psychopharmacologist I will consider alternative interventions, as well as all medication options. Along with a discussion of all side effects, we will undergo a risk/benefit analysis.  Lastly, and with a full discussion, we will agree the appropriateness and time frame to tapering medications.
Although one may wish for the magic bullet of a medication cure, managing a mental disorder with medication is not an exact science.  At times, I will suggest Genesight testing for a history of medication failures or sensitivity to side effects.
There is no magic bullet.
Pharmacological treatment requires careful oversight and a good physician-patient working relationship to navigate medication trials and bring a patient into full remission.
I have over 25 years of experience in medicating patients with psychiatric issues, together with those patients with comorbid medical illnesses. In addition, I also work in full collaboration with other mental health professionals to offer integrative care. 
If you think that you may be in need of therapy, but you aren't sure where to begin, contact NYC Psychopharmacologist, Dr. Jane Algus to schedule an initial consultation.
NYC Psychopharmacologist, Dr. Jane Algus also specializes in the following diagnostic issues:
Depression
Generalized Anxiety
Insomnia
Posttraumatic Stress Disorder (PTSD)
Obsessive Compulsive Disorder (OCD)
Panic Attacks and Panic Disorder
Social Phobia
Bipolar Disorder
In addition to using her expertise and knowledge, Dr. Algus regularly collaborates with physicians and other therapists to achieve the best possible outcome for her clients. Finally, if you believe that you are in need of therapy, but you aren't sure where to begin, contact Dr. Jane Algus to schedule an initial psychiatric assessment.