STAY HOME.
STAY SAFE.
SAVE LIVES.
During this unprecedented health crisis and the resultant social isolation and economic pressures, it is essential that we pull together as a community, support each other and maintain our resiliency through the Covid19 pandemic.
STAYING STRONG AND SUPPORTIVE
The coronavirus pandemic is unprecedented, it has shown the vulnerability of our society but also its most committed, supportive and responsible side. In todays world we are accustomed to socializing, going out and enjoying traveling but the world has understood that it is time to stay at home, to take care of our loved ones and ourselves. I hope you find these resources helpful.
Remaining physically fit and mentally resilient when in lockdown is critical to coming out of this stronger. The following resources will help you look after your body and mind.
Heal Haus has launched an online programming with live streaming opportunities for yoga, meditation, private sessions, and workshops. Daily Classes Online live stream only $10 per class | $30/month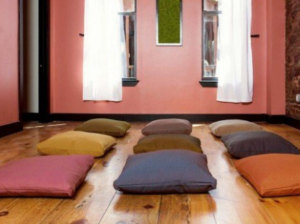 Ignore The Productivity Pressure
'Global catastrophes change the world, and this pandemic is very much akin to a major war. Even if we contain the Covid-19 crisis within a few months, the legacy of this pandemic will live with us for years, perhaps decades to come. It will change the way we move, build, learn, and connect. There is simply no way that our lives will resume as if this had never happened." Aisha Ahmed shares her experiences of adapting to conditions of crisis.
Ethel's Club is the first private social and wellness club created to celebrate your identity and experiences. Our space is a haven for new ideas, intentional community, and dynamic conversations. Created for people of color, every element of the space is designed with purpose and care. They just released digital membership for $17 per month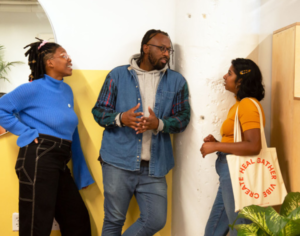 Breathe to Heal in Three Minutes With Max Storm
We can use our slowing down in the Time of Coronavirus, when anxiety and uncertainty is high we can use our slowing down many of our activities to help decrease the anxiety and tension to which we are all exposed. Proper breathing, diaphragmatic breathing, takes time and now we have it!
Holding our breath is a maladaptive reflex when we are stressed. Breathing deeply though your nose, filling your lungs and visualizing our bellies expand and slowly breathing out through our mouth although innate lies dormant but can be awakened and is one of the body's strongest healing mechanisms.
In our society we may be taught to stifle our somatic response to our emotions, consciously deep breathing allows us to more fully exchange incoming oxygen for outgoing carbon dioxide.
This kind of breathing is a wonderful tool for: Reducing Anxiety; Promoting Restful Sleep; Controlling Anger; Controlling and Reducing Pain. 
This type of breathing slows the heart rate, and lowers blood pressure. Many hospital websites are placing video instruction on deep breathing and Max Storm, a spiritual leader and yogi has a TED talk that has been viewed by almost 2 million viewers.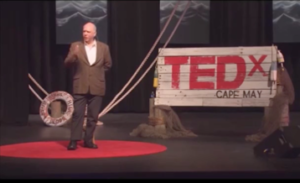 Control Anger With Deep Breathing
Dr. Ryan Fuller, explains about how to control anger with deep breathing. Anger is an emotion that has high levels of arousal associated with it. In fact, anger is one of two emotions that really go along with the fight or flight stress response. What many are experiencing today.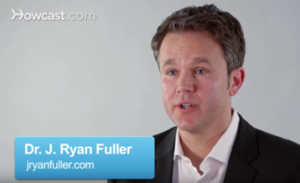 Remaining physically fit and mentally resilient when in lockdown is critical to coming out of this stronger. The following resources will help you look after your body and mind. 
The Moral Meaning of the Plague
An important piece to reflect on that we all have the power to decide how we react to this viral crisis. Referencing Viktor Frankl Man's Search for Meaning and his experience from the Holocaust, reminds us that we don't get to choose our difficulties, but we do have the freedom to select our responses and in situations like this, meaning is a vital medication for the soul.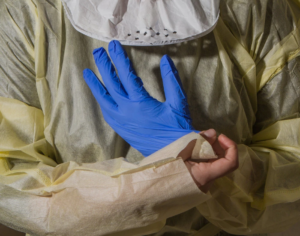 Mental Health in The Time of Coronavirus
This article asks – would you be willing to describe how the coronavirus is affecting your mental health? Is the combination of isolation and existential stress making you feel more depressed and anxious? Or is the family togetherness and the pause from normal life giving you a greater sense of belonging and equilibrium?You can log your thoughts at the end of the article.
Don't Try and Fix Anything Right Now
This post in Medium makes the case that in times of crisis, the best thing you can do for yourself is learn to live with uncertainty. Cognitive flexibility is perhaps one of the greatest tools to have in a time of uncertainty. There are two components to cognitive flexibility: one, being able to change how you think about a problem, and two, being able to let go of solutions that aren't working.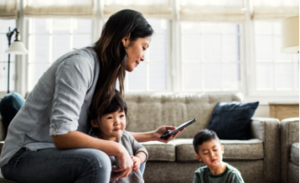 Remaining physically fit and mentally resilient when in lockdown is critical to coming out of this stronger. The following resources will help you look after your body and mind. 
Free & Low Fee Online Therapy Sessions
For those on the front line of Covid-19, this site offers Healthcare professionals first responders, grocery store employees, and those out there serving during this pandemic free or low cost short-term sessions.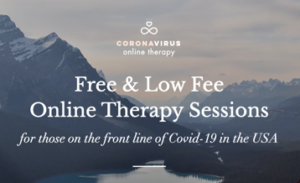 Keeping small local businesses in business during the pandemic is an imperative. This site allows local businesses to register their service offering here. It also lists links to local resources to keep people entertained and cope during lockdown.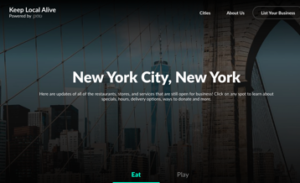 New York State How to Get Help
This is a Guide to New York State lead resources and ways to donate or help with medical supplies, and delivery of medical or therapeutic services. Mental health professionals looking to provide support can call 1-844-863-9314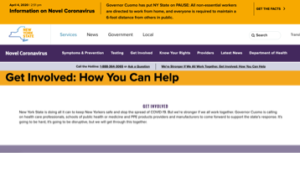 NYC This is a guide for New Yorkers to: i) contribute to the fight against the Coronavirus and; ii) ensure that no neighbors remain in need in NYC during this crisis and iii) recommend ideas to policy-makers/civic leaders (pg 8). Crowdsourced initially from a small group of City and nonprofit employees, this resource needs your help to be kept up to date. Thank you for contributing your time, effort and financial resources where possible. And please share widely! If there are any questions, email carol.meiyan@gmail.com.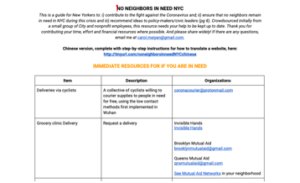 Remaining physically fit and mentally resilient when in lockdown is critical to coming out of this stronger. The following resources will help you look after your body and mind. 
Offering Support For World Central Kitchen
Our NYC psychotherapist practice Rennicke & Associates started a fundraiser for support warm meals for our friends and neighbors in NYC through Chef Jose Andres and World Central Kitchen (WCK) They are in Harlem, the Bronx and Queens, making sure that our neighbors in New York City are fed and cared for during this public health and financial crisis. Help Rennicke & Associates offer community support for World Central Kitchen (WCK) by raising $5000 families and children around the city most in need.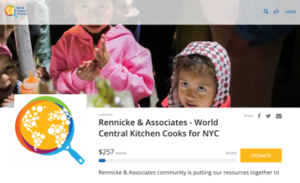 COVID-19 is presenting a huge challenge to the nonprofit sector – from operations to funding, Catch a Fire's community of skilled pro bono professionals offer help NGO's to adapt to this changing landscape. Alternatively this site allows those willing to offer their services pro-bono help those with immediate needs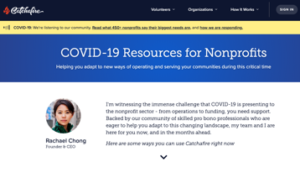 The United Nations (UN) needs your help in translating critical public health messages, into work that will engage and inform people across different cultures, languages, communities and platforms. The shortlisted work will reach everyone, everywhere. Creativity is a powerful tool in the time of crisis, so if you have creative skills please submit ideas.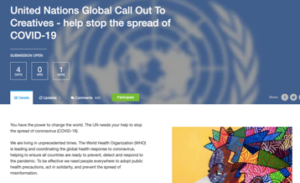 Remaining physically fit and mentally resilient when in lockdown is critical to coming out of this stronger. The following resources will help you look after your body and mind. 
What every family needs to know from Red Table Talk, an educational video appropriate for all members of the family.
In this challenging time, motivational speaker Jay Shetty and psychologist Dr. Ramani come to the Red Table with tips and tools for managing the emotional toll that's been brought on by COVID-19. This episode was filmed prior to the enactment of the current COVID-19 guidelines by the California Governor and similar guidelines enacted in other states. Please practice recommended social distancing.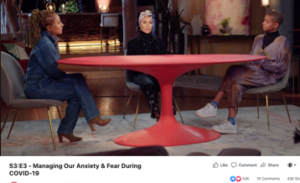 What to Read, Watch, Cook, and Listen to Under Coronavirus Quarantine
A great selection of recommendations for books, music, food, streaming movies and TV shows, and more while at home from the New Yorker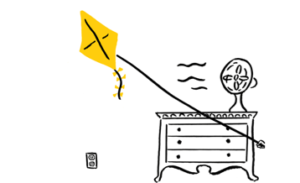 How to Pass Time In A Pandemic
The NY Times asked ten writers to recommend diversions, and news ways to think about the necessary chores of home life. a Letter of Recommendation: a column that, in its own way, suggests new things for readers to try. The articles run the gamut of extolled virtues of Lent and Nikes, biting your nails and having a cocktail at lunch — but they have pulled together some of their favorite ones that can be experienced entirely indoors.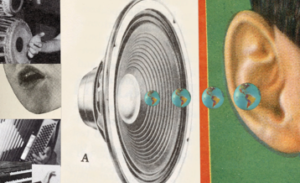 A great piece from the Atlantic. The virus may be hitting men harder but what will the legacy of this virus be on women's lives, rights and opportunities as we emerge from this pandemic?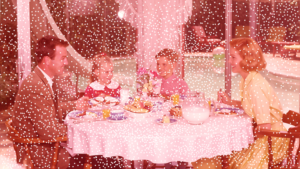 Jessica Grosse, lead editor of the NYT Parenting writes an enlightening and historically referenced piece on motherhood through time to help us reflect on.
Words From Heart to Light Up The Soul
Irish priest Richard Hendrick's poem "Lockdown" went viral on St. Patrick's Day. A Capuchin Franciscan living in Ireland, has penned his moving poem about coronavirus to remind us about perspective and that we have choices on how we react in times like these.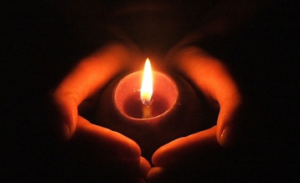 Remaining physically fit and mentally resilient when in lockdown is critical to coming out of this stronger. The following resources will help you look after your body and mind. 
TED Connects Community and Hope
Hosted by head of TED Chris Anderson TED Connects: Community and Hope is a free, live, regular conversation series starting at 12pm EST featuring experts whose ideas can help us reflect and work through this crisis and broaden our perspectives. Elizabeth Gilbert's talk – It's ok to feel overwhelmed, linked here is an uplifting talk.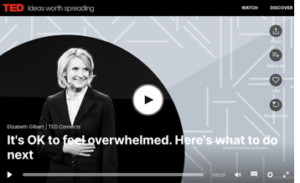 Navigating Uncertain Times Podcast
This special episode of A Life of Greatness has been created to provide you with the wisdom and resources you need to embrace these uncertain times. Direct from the world's best thought leaders, entertainers and NYT bestselling authors, learn how to navigate the unknown, find compassion and love instead of fear and become conscious of negative thought patterns. This episode will nourish your mind, body and soul.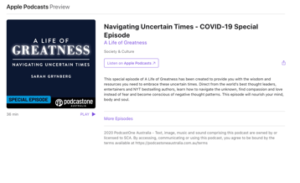 Bring Your Own Lunch From Ladies Get Paid
Started recently by founder Claire Wasserman, these Friday virtual meet-ups are where she'll answer questions attendees submit and provide her with guidance, share their feelings, as raw and messy as they may be. Being real can be scary but it's also being human, which is a very beautiful thing. We could all use that these days.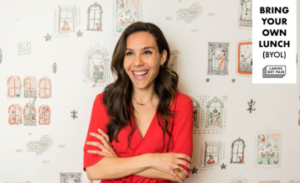 Many of us are experiencing unsettled minds as we confront the global pandemic, the self-isolation, and the loss of our ordinary routines and normal life. Fear and its close cousins, anxiety, loneliness, anger, boredom, abandonment, existential questioning … our current situation is stirring up the mind. Kadam Morten has just started a 5-week series on transforming fear, that began on Thursday, April 2nd, subsequent classes are $15 each.
Remaining physically fit and mentally resilient when in lockdown is critical to coming out of this stronger. The following resources will help you look after your body and mind. 
Amazon Future Engineer Offers Free and Creative Coding Coursework
Free Computer science learning opportunities available for U.S. students, teachers, and parents during the COVID-19 pandemic.
Resources for Parents Struggling With Kids
Navigate social distancing and school closures with quality media and at-home learning opportunities for your kids from CommonSense Media.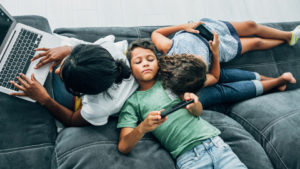 To support teachers, parents, and students while school closures are in effect, Twinkl has gathered together teacher-favorite resources to support home learning. Covering all subject areas and elementary grades, you will be sure to find worksheets, games, activities, projects, and digital presentations to support your children. Save to Google Drive with one click so that your chosen resources can be shared in Google Classroom.
To help all affected by coronavirus school closures, Century Learning are offering English, Maths and Science resources for free.
CENTURY is the tried and tested intelligent intervention tool that combines learning science, AI and neuroscience.